Digital advertising
FULL-SERVICE DIGITAL DISPLAY ADVERTISING
Drive value and revenue through screens across your network with strategically placed digital ads. Whether simple, rotating ads on platforms and in stations or advertising interspersed with infotainment and wayfinding, ads help decrease costs, drive sales for shops and food areas, and push your own products and services. PADS4 offers comprehensive digital advertising solutions to help you design, share, and manage ads across every sign on your network. Create smart, personal, and targeted ads using context-driven display rules and sensors, use scheduling to optimize ad display in transit vehicles and in station halls, or simply share scheduled ads across regular infotainment ads. PADS4 offers everything to create, distribute, and manage displays with full-network management and content-management.
Plus, with tools like remote management and PADS4 Crystal CMS, PADS4 gives you the control you need over your signage network, while allowing individual restaurant and food vendor owners to update their own menus and signs.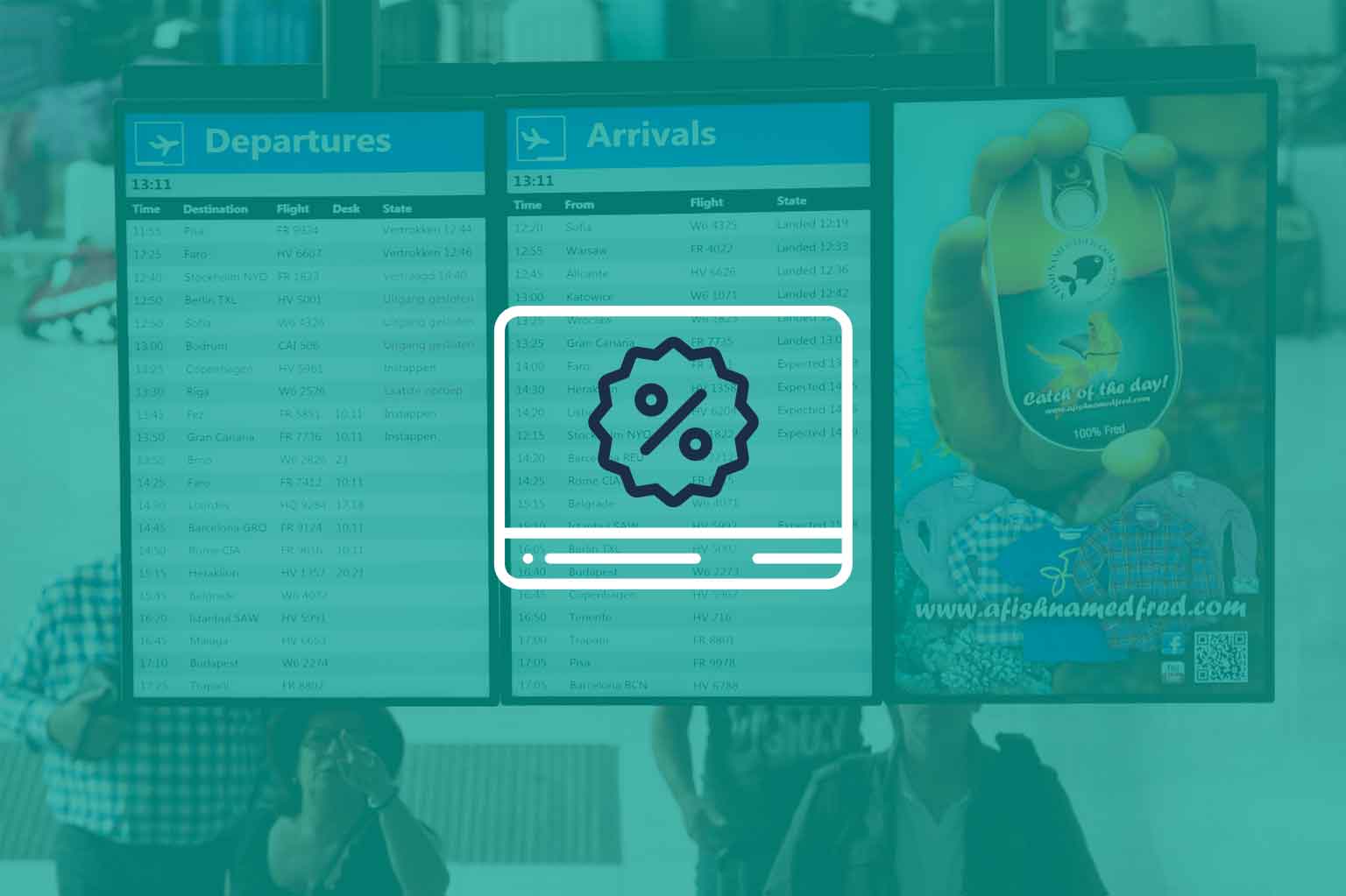 Leverage Every Screen on Your Network
Whether you're sharing ads to dedicated billboard and poster signs or integrating ads into infotainment and video walls, PADS4 makes it easy. Simply push scheduled content during non-invasive moments to push ads without disrupting service or information. Use simple design tools to create beautiful ads or import ads from third-party agencies. With support for everything from simple landscape and portrait to UltraHD video walls, PADS4 makes ads possible on any screen on your network. Plus, with smart rules, content management through PADS4 Crystal CMS, and tools like Viewer Variables, you stay in control of when, where, and how ads are displayed.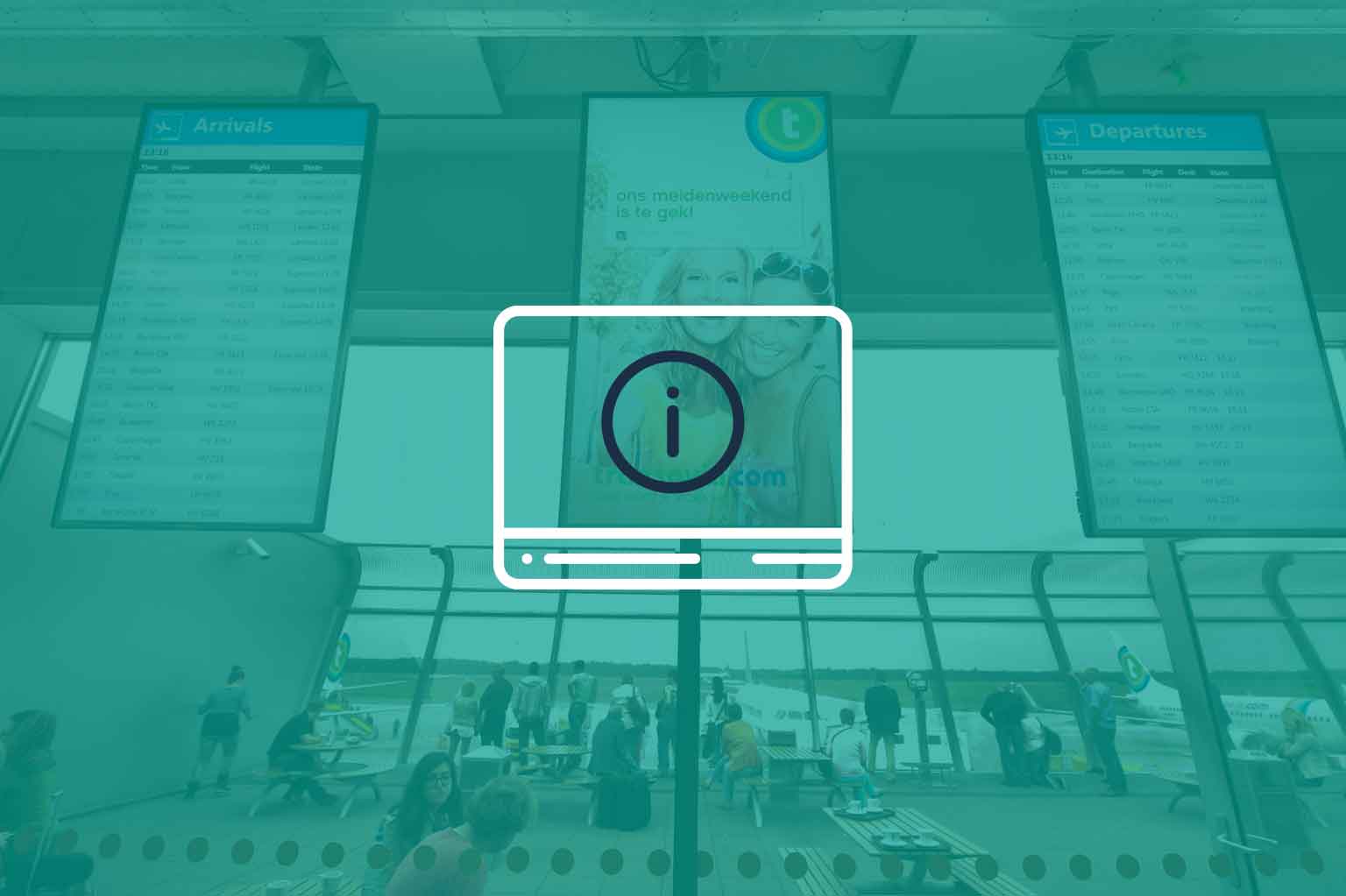 Drive Conversion with Relevant Ads
Keep ads relevant with our context-driven rules. Integrate data sources and automatically change display ads based on factors like time-of-day, weather, transit destination, or other factors. PADS4 offers a simple rule system allowing you to change displays when parameters are met or not met. For example, "If raining = display umbrella".
Your screens stay relevant and engaging, even when you're selling products. Customers are more likely to see something they need at that moment, improving your ad conversion.
Smarter Advertising for Improved Customer Satisfaction
Keep passengers engaged and entertained with smarter ads, linking and sharing more data. Integrate ads into video walls with weather, news, and IPTV. Integrate motion sensors and rules relating to weather or time of day to customize display. Targeting ads to specific elements such as shops, time, or location will help you to make your own ads more relevant, give more context to third-party ads, and will drive conversion.
What does that look like in practice? Advertise coffee for shops in the morning or when temperatures drop. Show special offers on reading material during delays. Share season tickets on a specific transit vehicle. Integrate IP cameras and audience recognition to display relevant third-party ads to passengers. Offer interactive ads with touch, NFC, or I-Beacons. PADS4 makes advertising truly smart, so you can create interesting and engaging ads.
PADS4 offers everything you need to design, share, and manage beautiful digital ads across your terminals, stations, and transit vehicles.
Next Solution
Digital Menu boards