Wagenborg Passenger Services
Customer: Wagenborg Passenger Services
PADS4 Partner: Speak
Category: Advertising, Digital Infotainment, Passenger Information
Wagenborg Passagiersdiensten B.V., a division of Royal Wagenborg in Delfzijl, the Netherlands, has been transporting hundreds of thousands of visitors to the Wadden Islands of Ameland and Schiermonnikoog per season for more than one hundred years. It's the most famous division of Wagenborg, certainly for the general public. With a history of magnificent encounters, stormy passages, and above all dedicated people.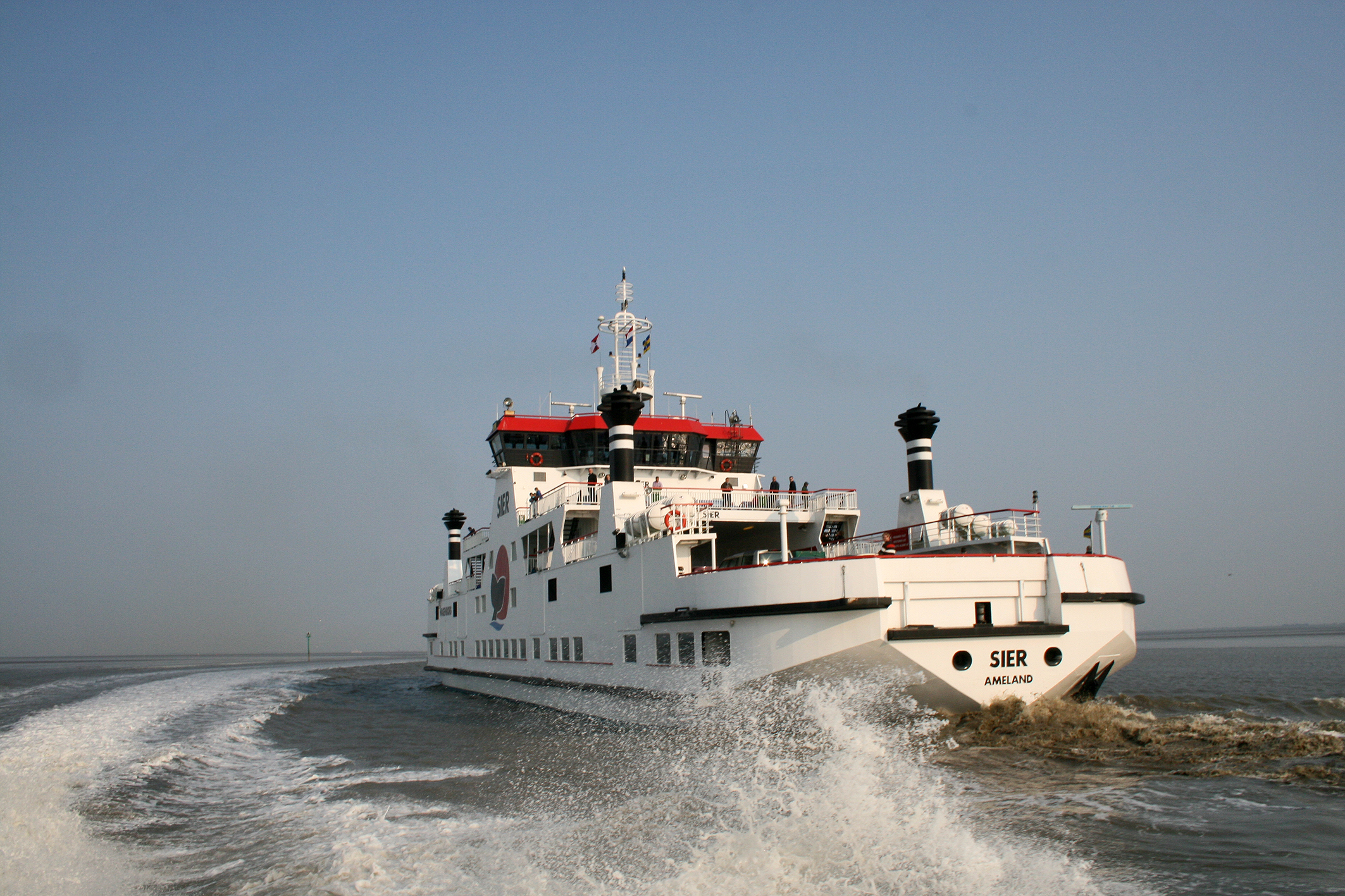 PADS4 INCREASES SAFETY AWARENESS
From an static system to dynamic signage. Wagenborg Passenger Services was looking to optimize the passenger communication on their ferries, during their trips to and from the Wadden Islands in the North Sea. With carrying up to 1,200 people per transportation effective passenger communication is crucial, especially when it comes to boarding and exiting procedures and safety awareness. The existing static format needed to be replaced by a digital one to improve passenger service by showing actual minute by minute information.
GPS TRIGGERED PASSENGER COMMUNICATION
Based on the position and direction of the ferry the content on the screens are being triggered by GPS coordinates. Every route has been divided into 5 zones. Each zone requires different content, based on passengers' demands and ferry location, varying from boarding procedures, to safety videos and tourist information.
Furthermore, PADS4 managed to collect and display the required information by connecting with a wide variety of data sources such as Twitter, Weather and News feeds, the Wagenborg web shop and POS system.
"The smart way how PADS4 collects and displays our information has really optimized our passenger communication"

– Ger van Langen, CEO Wagenborg Passenger Services –
SETTING SAIL TO MULTI SOURCED SIGNAGE
PADS4 partner Speak successfully deployed a challenging DOOH (Digital Out of Home) network driven by GPS on the Dutch Wagenborg Ferry.
With PADS4 digital signage software Wagenborg Passenger Services has a solution that fully benefits from already existing in-house information sources. It not only provides passengers and staff with specific route based infotainment, PADS4 also plays an essential part in the onboard procedures and safety awareness on the ferry.
Watch the videocase made by Speak: