RailTV
Project Name: RailTV
Customer: ProRail
PADS4 Partner: ForeEyeT
Category: Advertising, Infotainment, Passenger Information
RailTV is an initiative of ProRail and NS to reduce the perceived waiting-time at the platforms of the main trainstations in the Netherlands. Also by strategically placing the RailTV displays, there is an improved crowd control by dividing the travelers evenly over the entire length of the platforms. All RailTV screens, 75 in total, are powered by PADS4.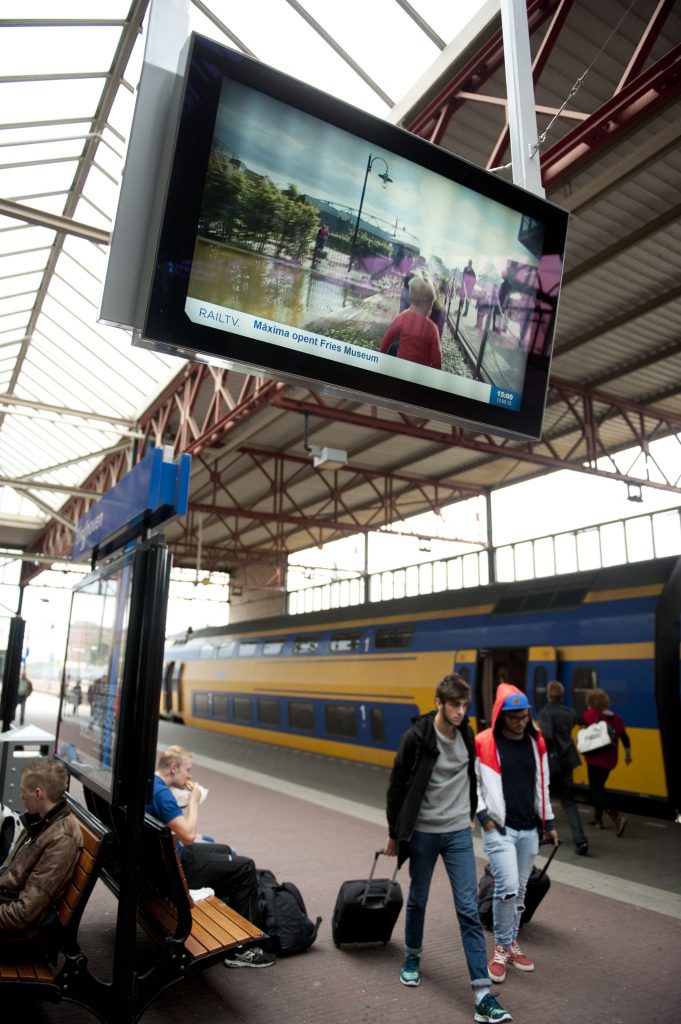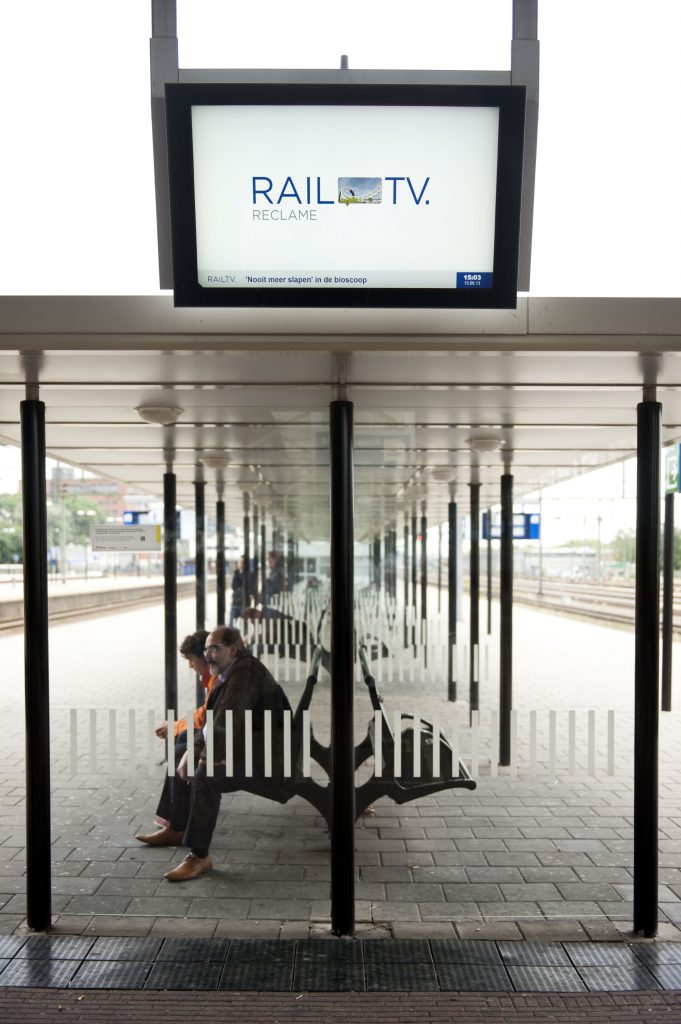 PADS4 powers infotainment at Dutch railway stations
Travelers who have to wait for the train can watch television on digital screens on the platforms of all large and medium-sized stations.
RailTV consists of small broadcasts of 6 minutes each with infotainment and announcements of service schedules. Eindhoven Station was the first station. Now, passengers are be able to watch RailTV at all large and medium-sized Dutch railway stations.
Part of government initiative to improve passenger experience
The screens do not replace the normal information displays. The broadcasts of RailTV are renewed six times a week, so the RailTV screens do not provide real-time travel information. However, with PADS4 it is a small step to add up-to-date passenger info to the current content.
RailTV is part of the 'Pleasant Waiting' program of the Dutch Ministry of Infrastructure and Environment. Waiting for the train should be made more pleasant by, for example, also offering heated waiting rooms and wireless internet.