Railpoint
Client: Railpoint
Project: Display of dynamic passengers information
PADS4 Partner: Kadfire
Category: PIDS
Railpoint, a digital signage system powered by PADS4, installed signage at 7 UK railway operators, including Gatwick Express, Chiltern Railways and South West Trains.
The system offers digital departure boards, wayfinding, and service points.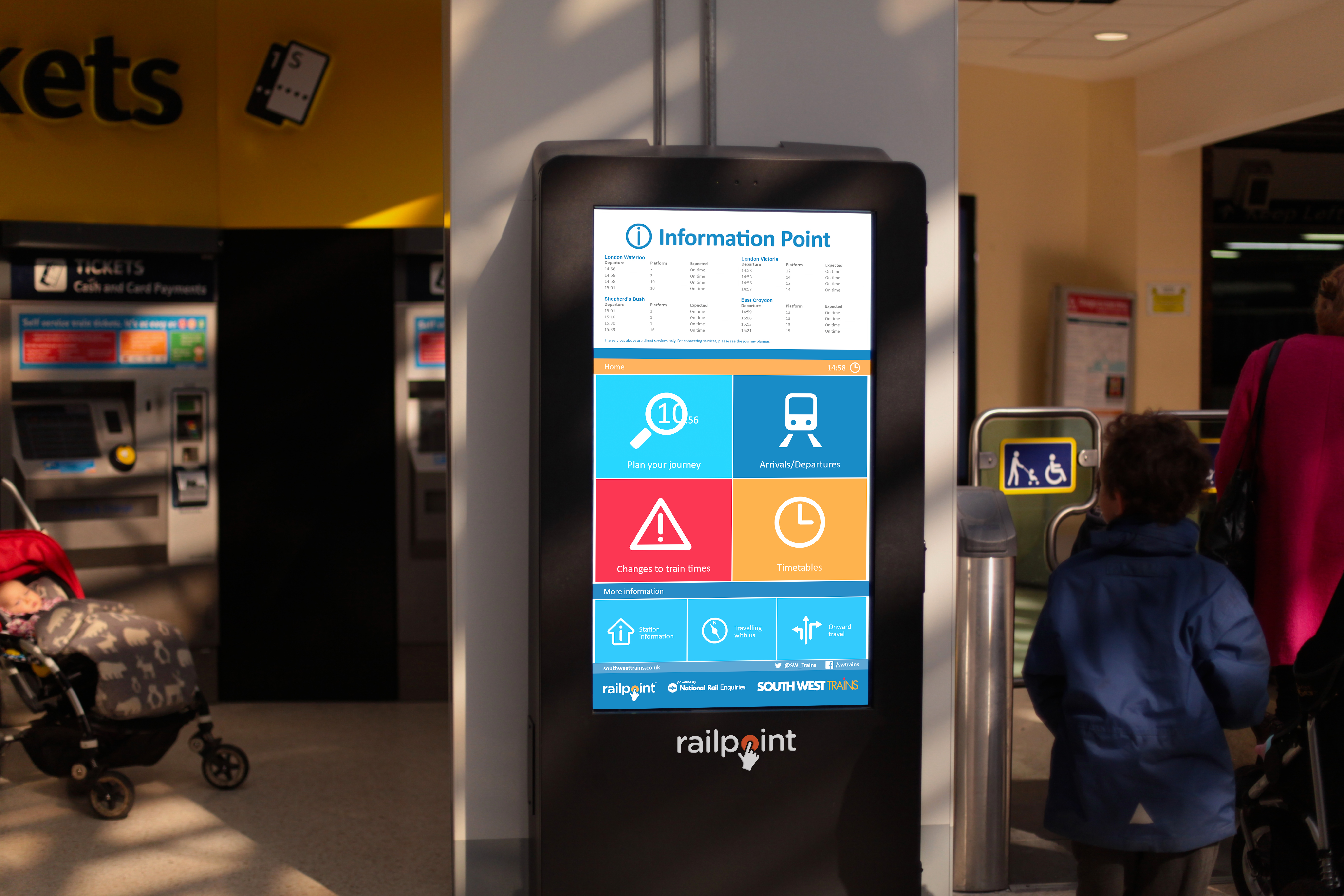 At-a-glance service information
The project included an update of existing digital signage facilities as well as replacing old, static signage with digital. Using PADS4, Railpoint created a fully networked system and digitized compliance-based data such as timetables to generate live departure boards and service schedules. Next to that the kiosks display real time updates for departures/arrivals, schedule stats, and platform numbers with live route diagrams and status.
With at-a-glance service information blending dynamic real-time data with static messaging, emergency info, and promotional content, the signage delivers value to the rail point and passengers.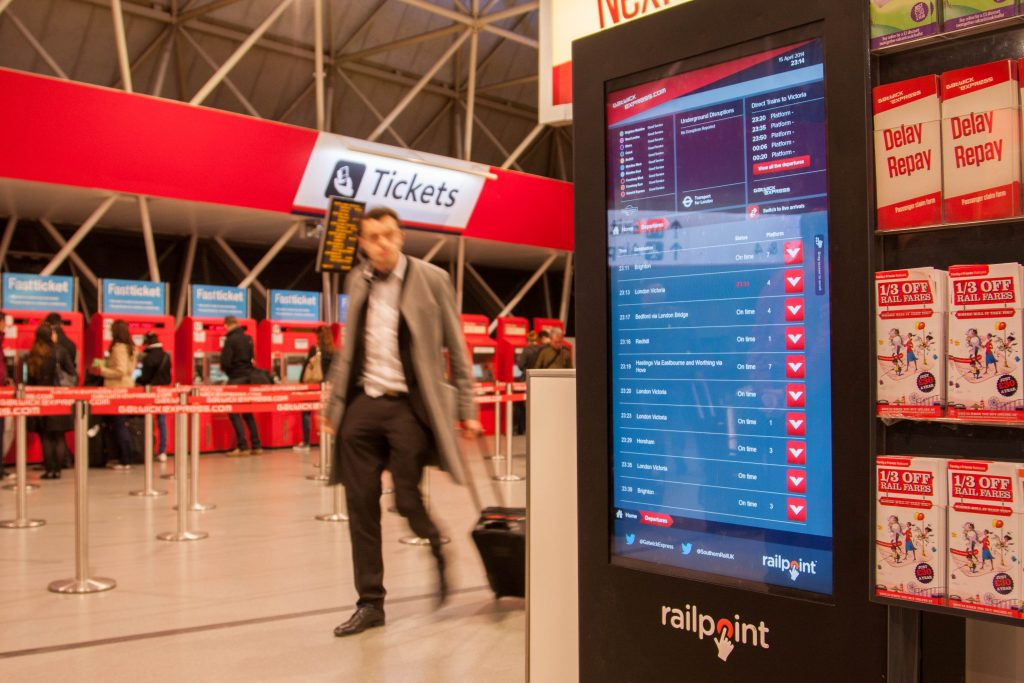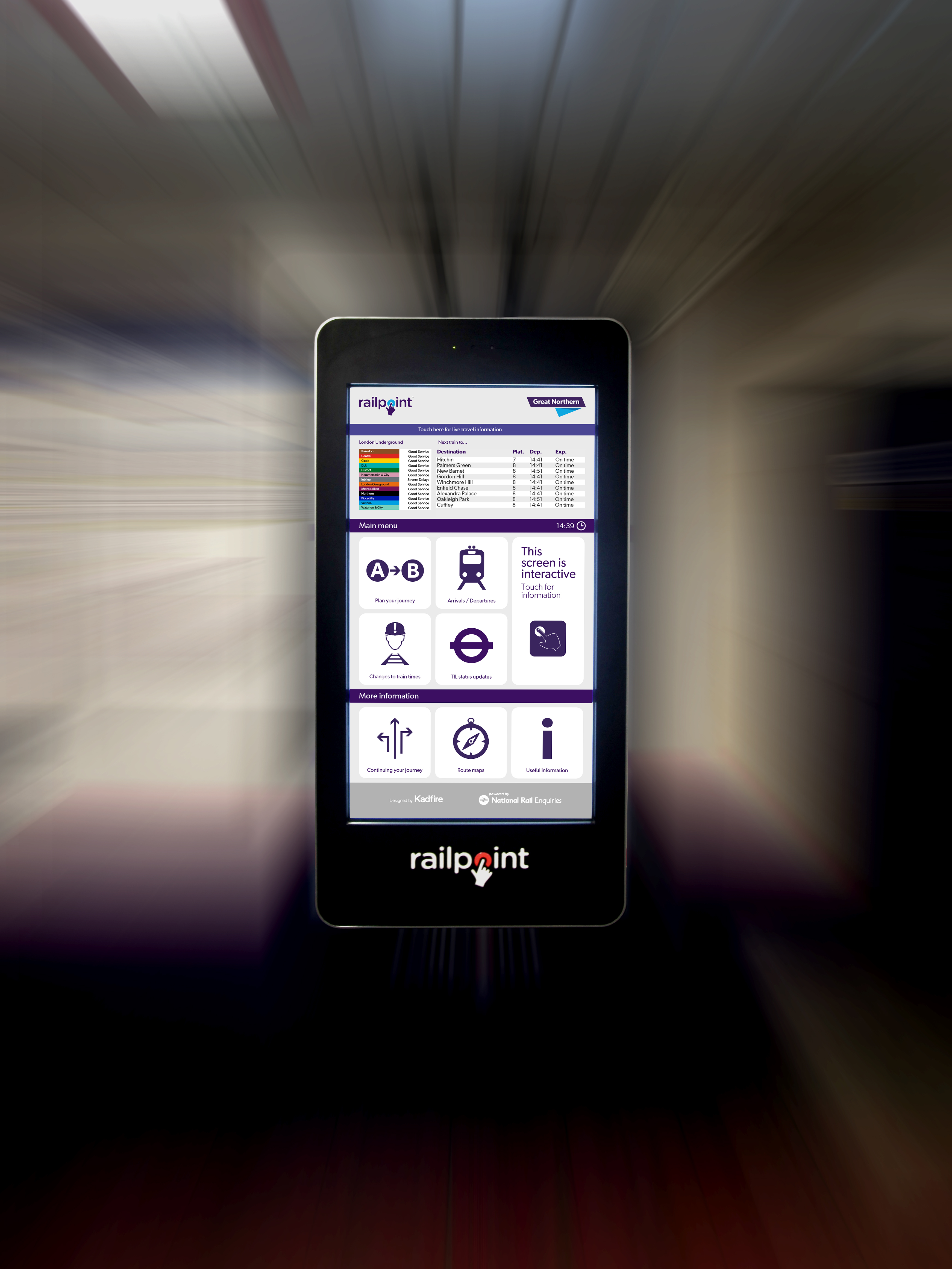 Fully networked system delivering live travel updates
From live departure boards to travel disruption information, the system is there to enable passengers to make informed decisions about their travel.
Traditional A–Z timetable posters have been made user friendly by creating a filtered index and providing shortcuts to the most frequently requested destinations.
The digital signage network resulted in increased accessibility and quality of service information, increased physical space in the station, and improved the quality of platform and arrivals/departures info with real-time updates.